About Nikita Sheltunov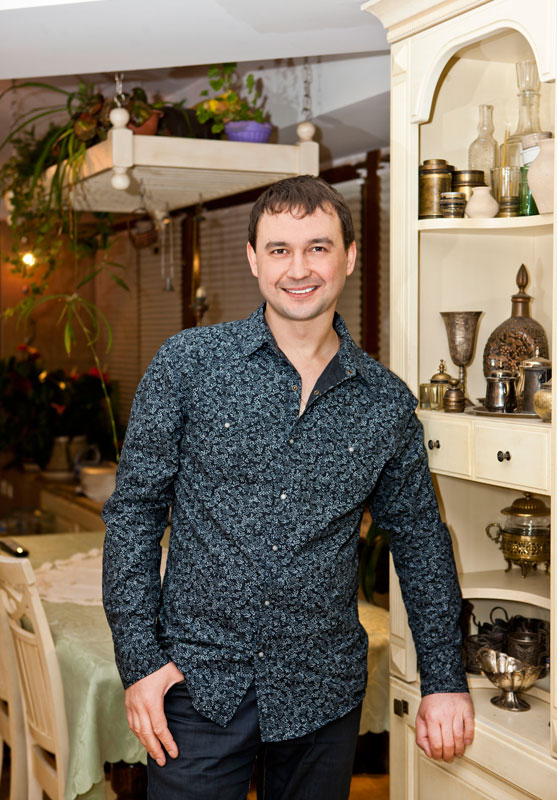 Nikita Sheltunov is Irkutsk artist and the Member of Russia Artist's Union. He is among the few in this organization without professional education (as he graduated from Irkutsk State Linguistic University). However, the choice of a painter is not random for him. Nikita Sheltunov is a son of a famous Irkutsk artist Alexander Sheltunov who was the head of a multiple-talented family. He arranged the first exhibitions together with his father who, in fact, was his Teacher and Mentor. But he does not copy the style of Alexander Sheltunov. He is completely different and corresponds to the facts. A young artist is revealing his talent gradually along with the increasing expressiveness and a real exposition is a striking illustration of this fact.
If Nikita had been educated as a professional artist, he would have been different. However, his present works deserve the second look. It is vitally important that he has found his way, his style. He is recognizable, self-developing and constantly improving. His canvases are full of incredible love and passion. Each stroke tells us that the artist adores his job.
It is a real challenge to find the parallels to his creation as the artist has a unique identity. Nikita Sheltunov works hard and has a lot of expositions. The topical range of his works is wide and extraordinary. The Baikal and City Landscapes ("The Nature", "The Crossroad"). Above all, the flowers are in still lives ("Peonies", "Irises"). But there are a number of works compiled from different everyday things ("Old Still Life", "Old Coffee Grinder"). However, there are some interesting works from the genre point of view that catch the eye to landscapes details as a result, these works have still life features ("Sakura") or unite expressiveness and genre sincere primitivism ("An Old Street"). Decorative compositions from the Wild Nature of animals, insects and fish ("Iguana", "Dragonflies", "Peacocks", "The Eastern Dragon" etc.), stand out and fill with the knowledge and admiration of the scenery. Such works as "Virgin Pearl", "The Love Mountain" are fantasy canvases with a complicated composition. Nikita also writes portraits but only those who are close to him. There is an influence of oriental tradition in its wide sense in some works of the artist. It can be seen particularly in the devotion to definite ornamental images and specific symbols. However, whatever he paints his works are incredibly cheerful, colorful, keen and passionate.
Nikita is deeply absorbed in his inner world as, it is the place where the basic creative urges are born. It is so-called creative area where the sophisticated chain of artistic images is born and implemented.
Iraida Fedchina, Art Critic